Kerrigan Home Inspection Services HI 8986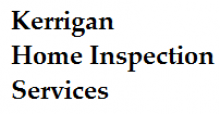 Kerrigan Home Inspection Services HI 8986
James Kerrigan
6223 hwy 90 ste 102
Milton, FL 32570

Phone: 850-554-4779
Email: Click Here
Website:
Description of Services
A 30-year professional in commercial buildings, fully certified in the NFPA, HVAC, Structural, Electrical (Residential or Commercial), Plumbing, Foundations, Roofing and Roofing materials. Wood, concrete, steel construction. All types of HVAC split systems, chilled water, brine, air cooled and chiller tower supported. all form of electricity from 120/240 200 amp household to 110/208 three phase commercial power. sprung or poured flooring including concrete pan. Ice floor experienced and Ice plant experienced.
Florida Areas Served by Kerrigan Home Inspection Services HI 8986
Services & Areas of Expertise
Storm and water damage, Project oversight, electrical, roofing, foundations, sprung and concrete pan floors, steel, wood or concrete construction.
Education & Credentials
InterNACHI certified member NACHI15050102 Florida License HI 8986. 30 Operations Manager and Director for the Saenger Theatre and Pensacola Bay Center. Fully certified in all forms of HVAC, structural and roofing components, 20 years experience with project over sight. annual Facility Insurance compliance as well as NFPA. Electrical Certified Residential or Commercial as well as plumbing.