Top Down Home Inspection LLC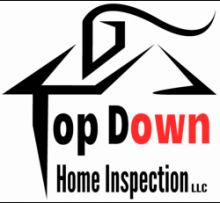 Top Down Home Inspection LLC
David Welch
2858 116th Street
Chippewa Falls, WI 54729

Phone: 715-382-6058
Email: Click Here

Description of Services
Ensure the safety and integrity of your home with a comprehensive home inspection. Top Down Home Inspection LLC is a complete inspection services company serving west and central Wisconsin including Eau Claire, Chippewa Falls, Altoona, Menomonie, Rice Lake and the Twin Cities Metro area. As a certified home inspector with over 17 years of experience in construction services, I give each homeowner a thorough inspection of their house, detecting any possible risks and giving you complete peace of mind.

Each home inspection includes interior and exterior elements that maintain the security, safety, usefulness and appearance of your home. Home inspections are ideal prior to purchasing or selling a home to give you a complete picture of the property, or if you have encountered problems in your home you are unsure of how to correct. Every area from the roof and attic to the basement and foundation, as well as vital electrical, heating, AC, insulation and plumbing systems, are inspected. Interior walls, floors, structural components, siding and other areas essential to your home's integrity are also inspected.

Contact Dave Welch at Top Down Home Inspection LLC to learn more and schedule an appointment. Leave a message or call during business hours; Monday through Friday 7am to 9pm, Saturday 7am to 5pm or Sunday 10am to 3pm.
Wisconsin Areas Served by Top Down Home Inspection LLC
Services & Areas of Expertise
Residential and Commercial inspections and Radon Gas testing.
Education & Credentials
WAHI(Wisconsin Association of Home Inspectors)Chippewa Valley Chapter President