Home Ready Inspections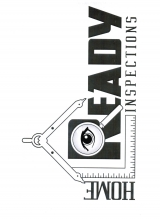 Home Ready Inspections
Miguel Escamilla
7218 Philibert Ln
Houston, TX 77028

Phone: 832.661.6154
Email: Click Here

Description of Services
Home Ready Inspections has been inspecting homes both for energy efficiency and Home Inspection since 2010. We have work for individual who is buying a new or existing home and retrofitting assessment/inspection for Energy Efficiency programs both for City and Government. We have also participated in HQS inspections and assessments for safety and security for Houston Independent School District. We take pride in every inspections we are ask to do weather it is with a team or work individual.
Texas Areas Served by Home Ready Inspections
Services & Areas of Expertise
Surrounding Houston Area

Expertise is performing the City of Houston Duct and Blower Door Test.
Education & Credentials
TREC # 20360
HERS # 7046442
Associate in HVAC