Federated Consultant Service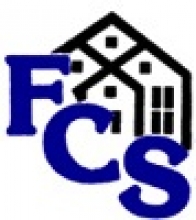 Federated Consultant Service
Richard Merritt
223 Wall St
Huntington, NY 11743

Phone: 8004224473
Email: Click Here

Description of Services
Federated Consultant Service is one of the oldest and largest Home Inspection Companies on Long Island. We have been serving New York and Long Island Home Buyers for over 40 years, and have inspected over 50,000 area homes.

Buying a new home is probably the biggest investment you'll ever make. And it's a decision that will affect you for years to come. The process can be extremely stressful and confusing. A professional inspection will significantly reduce your risk and help make the entire home buying process easier and less stressful. We really enjoy helping our clients in this process customer service is our highest priority.

We strongly encourage all of our clients to accompany us during the inspection. You should feel free to ask the inspector any questions you may have during the inspection process. The inspector will point out any situation of concerns and explain them to you. The inspector will also show you the good points of the house as well. Plus, we will explain what routine maintenance is needed to keep the house in top condition. This will help you to get the most benefit from the inspection and gain the most understanding of the systems that make up your home, and how to maintain them.

You'll get a comprehensive report that is easy to understand. Everything identified during the inspection will be included in the report.

Armed with the information our report will provide, you can make your decision with confidence.

Our experienced staff is available to schedule your inspection and answer any questions you may have, 7 days a week. Inspections can be scheduled within 24 to 48 hours.
New York Areas Served by Federated Consultant Service
Services & Areas of Expertise
Home Inspections