Smoky Mountain Home inspections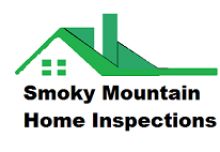 Smoky Mountain Home inspections
Hugh Alexander
PO Box 2027
Asheville, NC 28715

Phone: 828-712-6829
Email: Click Here
Website:
Description of Services
If you are looking for a home inspection of your property in which at the end of the conversation you understand what is going to happen, how it will happen and when it will happen while in harmony with your schedule; then we are your type of company!

We provide thorough, detailed reports for Residential and Commercial property evaluations which are easily read and understood by the client, for a competitive price.
In addition to the inspection, we offer electronic Radon testing, and Well Water testing for e Coli and coliform bacteria.

We also offer Second-home Supervisory (caretaker) Services for the client who may be in the area only seasonally yet needs local assistance for maintaining his/her home year round at competitive rates!

We are open 6 days a week and will return your call if we cannot answer at the time of your call!
North Carolina Areas Served by Smoky Mountain Home inspections
Services & Areas of Expertise
Residential Inspections,
Commercial Inspections,
Radon Testing & Evaluation,
Well Water Bacterial testing,
Solar PV System Inspections,
Caretaker Services.
Education & Credentials
NC State Home Inspector #3311