Kern River Home Inspections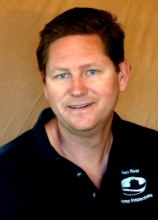 Kern River Home Inspections
Eugene Hacker
PO Box 2145
Aerial Acres, CA 93240

Phone: 661-205-9172
Email: Click Here

Description of Services
Eugene Hacker performs inspections in Bakersfield, Ridgecrest, and throughout Kern County. Certified by interNACHI and fully insured with both E&O and liability insurance. All inspections include thermal imaging with no additional charge. I understand choosing the right inspector is not an easy task, after all, you probably will not get to meet me until after you hire me. If you select me to inspect your new home, I give you my word that I will work hard to inspect the home as I would if my own family was moving in. I will personally be inspecting your home, not some untrained assistant.
California Areas Served by Kern River Home Inspections
Services & Areas of Expertise
Single Family homes, Mulifamily, Manufactured homes.
Education & Credentials
Certified by InterNACHI for home inspections and certified for Infrared.