I-Spy Home Inspection LLC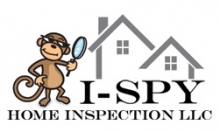 I-Spy Home Inspection LLC
Rob Parker
98 Kuhn Drive
Saddle Brook, NJ 07663

Phone: 201-655-4353
Email: Click Here

Description of Services
With my previous background as a Handyman, and seeing people buy homes that had major issues, I decided to be a home inspector. I started I-Spy Home Inspection to help people protect their investments. When buying Real Estate, a home inspection can ensure your new purchase is safe for your family and will not cost you a fortune. It will also familiarize you with the routine maintenance required in your new home. When selling, a pre-inspection can help you maximize your profits by repairing any problems BEFORE the sale, by a company YOU trust, at a price YOU agree to.
New Jersey Areas Served by I-Spy Home Inspection LLC
Services & Areas of Expertise
Inspecting homes, condos, townhouses, and multi-family homes in real estate transactions are my specialty. Radon inspections, termite and other wood destroying insects are also important and sometimes required. Annual home maintenance inspections are also available.
Education & Credentials
I am currently licensed and insured as a Home Inspector in NJ and NY. I also have my NJ Radon and NJ Pesticide licenses as well.