1st Choice Home Inspections, LLC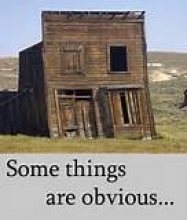 1st Choice Home Inspections, LLC
Wayne Boler
Rd 325
Union, MS 39365

Phone: 601-934-0806
Email: Click Here
Website:
Description of Services
Having your new home inspected by a thorough and professional certified home inspector can save you thousands of dollars and years of aggravation. We are primarily concerned with your new home's safety and with it being able to retain its value for many years to come, with a minimum amount of aggravation and cost.
Structural, Mechanical, Electrical, Exterior and Interior Home Inspection in Central Mississippi.

At 1st Choice Home Inspections, we are focused on providing you services with the highest levels of customer satisfaction – we will do everything we can to meet your expectations.


Mississippi Areas Served by 1st Choice Home Inspections, LLC
Services & Areas of Expertise
Our inspectors cover the structural, mechanical, electrical, and interior and exterior components of your dream home. Let us help you protect your investment
Education & Credentials
We are members of national and international professional associations, State Licensed, Fully Insured, Certified and experienced in home construction, repair, and property management.