Precise Home Inspections LLC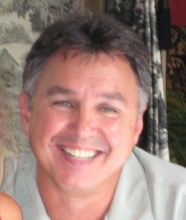 Precise Home Inspections LLC
william Reardon
7 Bird tree place
Palm Coast, FL 32137

Phone: 386-864-0400
Email: Click Here

Description of Services
I would like to introduce to you, William Reardon of Precise Home Inspections LLC
"Inspecting For Our Clients...One Home at a Time"

William has had presence in Palm Coast for over 20 years, and has been full-time resident for the past 18 years. William's past careers were spent Managing maintenance for large corporations.
William's career has been centralized in the maintenance industry and has motivated him to pursue a career in the Home Inspection Industry, which has given him wonderful opportunity to serve the public. William's heart is to serve and this career has given him such great reward. He is forever grateful for the accomplishments that he has made in the home inspection industry and will continue pursue excellence to meet the needs of clients.

Florida Areas Served by Precise Home Inspections LLC
Services & Areas of Expertise
Home Inspections
HVAC inspection certified
Roof Inspection certified
Exterior Inspection Certified
Electrical Inspection Certified
Deck Inspection Certified
Pool and Spa inspection Certified
Plumbing Inspection Certified
Education & Credentials
Certified Professional Home Inspector.
Florida License Home Inspector HI7663