Yuska Home Inspections LLC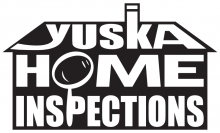 Yuska Home Inspections LLC
Aaron Yuska
1004 Seymour Street
Tama, IA 52339

Phone: 319-849-8752
Email: Click Here

Description of Services
Whether you're buying or selling a home, having a professional home inspection from a leading home inspection company will give you peace of mind and assist you in a fair and smooth transaction.

Yuska Home Inspections is located in Central Iowa and serves the areas of Marshalltown, Tama, Grinnell, Traer, and Belle Plaine. Counties served include Tama, Marshall, Poweshiek, and Benton County.

We have been trusted by home buyers to help them make informed buying decisions. Our home inspections typically range from 2-3 hours long depending on the size of the house and you are invited to follow along with your inspector as they perform their inspection.