Discovery Inspections, LLC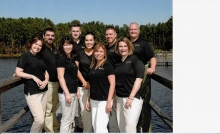 Discovery Inspections, LLC
Gary Sloan
7675 S Spalding Lake Dr,
Atlanta, GA 30350

Phone: 678-253-4716
Email: Click Here

Description of Services
For home inspection services in the Atlanta area, look to Discovery Inspections. Call us today at (678) 253-4716 for immediate service.

Call Us Today (678) 253-4716 To get the most comprehensive home inspection in the Atlanta area. Discovery Inspections has been perfecting the art of Home Inspection since 1997. The industry has continued to evolve with new standards and more advanced technology to confirm the condition of the home. But one thing has remained consistent: our dedication to providing the best Home Inspection solutions.

You've got questions, we've got answers!
Services & Areas of Expertise
Pre-purchase Buyer Inspections
Pre-listing Seller Inspections
Buyer Inspections
New Construction
Phase & Final Walk-through
First Year Warranty
Light Commercial Inspections (ASTM standards)
Annual Home Maintenance Inspections
Investor Consulting
Environmental Testing (lead, air, water, radon, asbestos, mold)
Moisture Intrusion Scans
Forensic Inspections
Roof Surveys
Energy Audits
Education & Credentials
National Association of Certified Home Inspectors
Code certified for New Construction
NASA facilities in Cape Canaveral
Trained industrial hygiene technician
Certified Infrared Thermographer
Certified Master Inspector