Hebert's Home Inspections, LLC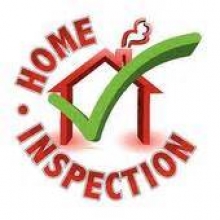 Hebert's Home Inspections, LLC
Paul Hebert
301 Kensington Dr
Lafayette, LA 70508

Phone: 337-371-0413
Email: Click Here

Description of Services
Professional Home Inspections, specializing in real estate pre-listing and pre-closing inspections, servicing the Greater Lafayette metro areas within a 50 mile radius of Lafayette proper. Our quality home inspections start at $250. What we inspect with every home inspection: exterior, interior, structural, roofing, electrical, plumbing, attics, ventilation, insulation, A/C, heating, and all major built-in appliances. We will also inspect for moisture intrusion and pest damage/presence and refer a specialist if problem detected. Don't over pay for quality! Call us today or visit our website for more information.
Louisiana Areas Served by Hebert's Home Inspections, LLC
Services & Areas of Expertise
Pre-listing and Pre-closing inspections. Investment residential properties up to 4 units. Small commercial buildings. Investigative inspections. Manufactured homes. Visit website for more information.
Education & Credentials
Louisiana State Board of Home Inspections aka. LSBHI
LHI # 10824