Full Loop Inpsections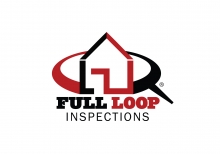 Full Loop Inpsections
Justin Ashley
4690 Helmsbridge Ct
Bexley, OH 43123

Phone: 6142566505
Email: Click Here
Website:
Description of Services
Every Inspection gets: 2 inspectors, free thermal imaging , aerial scan and same day reports.
What makes us different? We provide special services such as thermal imaging and Aerial scans at no additional cost to you. We invest in the right tools to insure that our clients receiving the most advanced technological inspections.

We are an independent inspection company. We are looking out for your best interest. It is our job to advise you of any issues located within the premises of the property. We offer recommendations and never pay or receive compensation for any referrals. If you have been referred to us it is because we earned that referral from providing superior reports.

How does an aerial scan benefit you? Several ways. No matter the pitch of the roof or height of the chimney our inspectors will inspect it. Without having to walk on the roof and voiding any manufactures warranty. No matter the roof condition.

We are the leading inspection company in Columbus, OH. Most home owners are unaware that walking on a roof may void the manufactures warranty. We take all the necessary precautions to protect your largest asset. We understand that pricing is a concern but compare apples to apples. We are the best bang for the buck in all of Columbus.
Ohio Areas Served by Full Loop Inpsections