Cromwell Environmental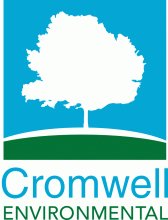 Cromwell Environmental
Aron Cromwell
1008 New Hampshire St. Ste. 300
Lawrence, KS 66044

Phone: 785-749-6020
Email: Click Here

Description of Services
Cromwell Environmental performs all types of environmental inspections and cleanups including mold, asbestos, lead, oil, and methamphetamine.

Since our beginning in 1982, Cromwell Environmental's goal is to provide safe and healthy indoor environments for our clients. Throughout our distinguished history we have built our reputation by providing proactive solutions to environmental quality issues. Our firm has over 20 years experience in the environmental field and carries two million dollars in mold specific and general liability insurance, as well as workman's comp.

We have served clients nationwide ranging from private homeowners to national corporations, REO departments, and banks. We have successfully performed over 12,000 mold samplings and over 2000 mold remediations nationwide. We continue to make mold testing and remediation procedures a major aspect of our firm's business but we also have extensive experience with other hazardous material issues.

Kansas Areas Served by Cromwell Environmental
Services & Areas of Expertise
OUR ENVIRONMENTAL SERVICES INCLUDE:

Methamphetamine Assessment and Clean-up
Oil spill assessment and clean-up
Asbestos Testing and Abatement
Mold Testing and Remediation.
FREE BIDS for Mold Remediation