WIN Home Inspection Legacy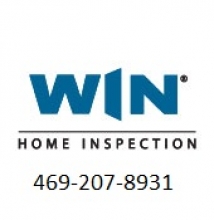 WIN Home Inspection Legacy
Peter Jahn
11625 Custer Rd. #110-108
Frisco, TX 75035

Phone: 469-207-8931
Email: Click Here

Description of Services
WIN Home Inspection is committed to delivering consistant, detailed, and accurate reports while being focused on personalized customer service everytime. With an offering of complete home and pool inspections.
WIN Home Inspection has been inspecting homes all accross the contry for 20 years with a network of inspectors in 28 states. WIN was started in Washington state and is focused on doing 100 things atleast 1% better. We are committed to great customer service and at WIN Home Inspection. We See More. Clearly.
Texas Areas Served by WIN Home Inspection Legacy
Services & Areas of Expertise
Licensed Home Inspector. Certified Pool Operator.
Certified Pool Inspector.
Education & Credentials
Completion of required 448 hours training at Champions School of Real Estate. I hold a licence from The Texas Real Estate Commission as well as my certifications from The NSPF to operate and inspect all types of swimming pools.