QuantumScope Services, Inc.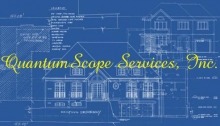 QuantumScope Services, Inc.
Craig Souris
2757 Dorchester Square, #115
Cambridge, MD 21613

Phone: 410-896-7972
Email: Click Here

Description of Services
Your full service complete home inspection company for new and previously owned properties. From shingles to foundation! With every home inspection you get a FREE RecallChek report on ALL appliances and devices as well as a FREE 90 day warrenty that protects you from potential issues.

* Mold Inspections
* Air Samples
* Radon testing

You will NEVER go wrong using our services!

Here atQuantumScope Services, Inc. we are all providing our clients with only the best services and peace of mind when selecting a new home and that is why we have joined partnership with RecallChek!

With RecallChek, you get a FREE one year service compliments of QuantumScope Services, Inc., you get monthly email alerts on all reported appliances in your home. And, as an extra added bonus if you replace an appliance simply notify RecallChek with the necessary information, either via the link on our website that directly connects you through to their website or call them toll free at 1-800-544-8156 regarding your new appliance to be covered for the remainder of your term. So even if it's brand new and there is a recall you'll know via email!


Additionally we offer a Limited Mechanical and Structural 90-day warranty program on your new home that should a repair be required within the contract specified period you pay NO DEDEDUTABLE and this coverage may work in conjunction with other policies and warranties you may obtain while purchasing your home.


Now buying a home, and using QuantumScope Services, Inc. as your home inspection service just made it that much easier and gave you peace of mind!


And because we, a family owned and operated company, are committed to offering unprecedented service and excellence we also have several additional products to offer such security alarm services and termite protection for your new home giving you yet more reason to use our services and gain unparalleled peace of mind!
Maryland Areas Served by QuantumScope Services, Inc.
Services & Areas of Expertise
All of MD, VA, and DE
Education & Credentials
Nationally Licensed