HomeTech Property Inspections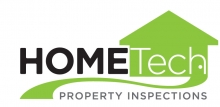 HomeTech Property Inspections
James D'Angelo
290 w 200 n
Park City, UT 84060

Phone: 435-640-2282
Email: Click Here

Description of Services
HomeTech Property Inspections is a locally owned, certified, and fully insured home inspection company proudly serving the Northern Utah Real Estate community. My home inspection services focus on Wasatch and Summit counties, including: Park City, Heber City, Midway Utah and the surrounding areas.

My name is James D'Angelo, I am the owner of the company as well as the sole home inspector. I understand the process of doing a property search, finding a house for sale, looking for the best home inspectors can be somewhat overwhelming. At HomeTech I take great pride in the inspection process as well as my relationships with the buyers, sellers and their real estate agents. I personally manage every aspect of the inspection process from initial consultation all the way through to following up on my completed reports. My mission is to provide clients with a professional, detailed and unbiased inspection in a timely manner. I create a computer generated home inspection report including many pictures, detailed explanations and recommendations that can be viewed via email within 24 hours time.

I have many years of experience in commercial and residential construction, real estate, and property management. I have been trained and certified by Allied Home Inspection Schools and follow the standards of practice set forth by "the International Association of Certified Home Inspectors (InterNACHI)". I take many hours of continuing education courses annually, keeping current on every aspect of the home inspection industry.
Utah Areas Served by HomeTech Property Inspections
Services & Areas of Expertise
Pre-purchase inspection

When buying a home of any age, size, or style, it is vital to be aware of its current condition. My detailed home inspection report will cover every aspect of the home's current condition from foundation to roof, inside and out. This report will provide you with a valuable tool in the real estate purchasing process.

Pre-listing inspection

Prior to listing a house for sale it is very important to be aware of any potential problems or maintenance issues that may be noted by the prospective buyer. With a professional property inspection from HomeTech you can address and repair any potential problem before a buyer takes note of it and be well informed in the real estate negotiation process.

Mold and Radon

Both mold and elevated radon levels are potential health hazards that may be present in a home for sale, regardless of region or climate. Proper testing for these items by a certified home inspector will help to determine if these issues exist in the specific home of concern. Please see the Radon page for more detailed information about radon levels, E.P.A. radon information, and a radon map that includes Park City, Heber City, and the surrounding areas.

Homeowner/Safety Inspection

HomeTech provides inspections for homeowners who would like to gain a greater knowledge of their home's current condition as well as any potential safety issues. Peace of mind in your own home is very important. Becoming aware of small problems before they grow into large ones can save thousands on repair costs over time.

Vacant property walk-through

When a property sits vacant awaiting sale, a weekly or monthly walk through by a certified home inspector can provide piece of mind for both homeowners and agents. This is not a full inspection rather a brief visual check of the property to ensure that no problems have or will occur during it's time of vacancy. Pricing is based on a weekly or monthly basis and will be prorated as such.
Education & Credentials
HomeTech currently holds the following certifications and qualifications:

Member, International Association of Certified Home Inspectors (InterNachi)
Affiliate Member, Park City Board of Realtors (Supra key access provided)
Member, Park City Area Home Builders Association.
Member, Heber City Chamber of Commerce
Graduate, Allied Home Inspection Schools
Certified 3-D Inspection Software user
Many years experience in commercial and residential planning and construction
Property management experience
20 years residency in the Park City and Heber City areas.