Don Brasher Home Inspection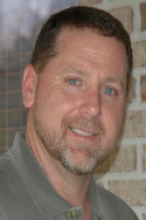 Don Brasher Home Inspection
Don Brasher
Old Highway 280
Birmingham, AL 35147

Phone: 205-545-4342
Email: Click Here

Description of Services
Whether you're buying or selling a home, having a professional home inspection from a leading home inspection company will give you peace of mind and assist you in a fair and smooth transaction.

We take great pride in every inspection we perform. When the inspection is over, your inspector will prepare a detailed inspection report regarding the property.
An experienced inspector will prepare your Home
Inspection Reports with easy-to-read details on:

The condition of every major component from the roof to the basement
Major and minor deficiencies
Any major expenditures necessary
What to watch out for
Helpful home preservation tips
Safety concerns
And much more

Our Home Inspector will review the detailed report with you to make sure you understand everything and answer any remaining questions.

Services & Areas of Expertise
Don Brasher Home Inspection is located in Central Alabama and proudly services Shelby, Jefferson, Chilton, St.Clair, Talladega, and Coosa Counties.
Cities we service include Talladega, Hoover, Columbiana, Trussville, Sylacauga, Childersburg, Pelham, Helena, Chelsea, Vestavia, and Birmingham.
Education & Credentials
Credentials

Certified with The State of Alabama Building Commission (State Certification # HI-3048)
Graduate of The American Home Inspectors Training Institute
Member in good standing with American Society of Home Inspectors (ASHI)
Member of Birmingham Area Realtors
Licensed, Insured, & Bonded
Graduate of Air Conditioning Refrigeration School of New Orleans
Owned & Operated Heating & Air Conditioning company for 10 years
Certified by The State of Alabama Board of Heating, Air Conditioning & Refrigeration Contractors
Veteran of the United States Navy
Experience in residential home contracting and building