C & J Inspection Services, Inc.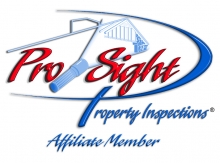 C & J Inspection Services, Inc.
Stephen Davis
37 Shamrock Road
Rocky Point, NY 11778

Phone: 631-209-2007
Email: Click Here

Description of Services
Your Suffolk County Pro-Sight Affiliate Member

Home Inspection Trust.....

A Professional Pro-Sight Property Inspection assures the highest level of professional service available in the home inspection industry. Our standards are among the highest in the industry.

Our Commitment.....

Expect the absolute highest level of home inspection service. ProSight members perform a detailed, non-invasive visual inspection designed to identify material defects in structures, household components, and systems as they exist at the time of the inspection. We provide a 28 plus page report with digital photos, which can be posted online for easy retrieval. The inspection focuses on conditions that affect a homes value, desirability, habitability and safety.
Services & Areas of Expertise
Services Include:

Home Inspections
Commercial Inspections
Insurance Inspections
Draw Inspections
Mold Inspections