The Home Inspection Man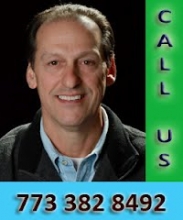 The Home Inspection Man
Gary Monfeli
5300 South Neva Avenue
Chicago, IL 60638

Phone: 773-382-8492
Email: Click Here

Description of Services
The Home Inspection Man inspectors have many years of experience in the construction industry, over 100 hours of home inspection training, plus many hours of training on job sites. As part of a commitment to the American Society of Home Inspectors (ASHI.), The Home Inspection Man team strictly adheres to the Standards of Practice and the code of Ethics of ASHI.

If you need the most experienced, professional home inspector in the Chicago area,
you need The Home Inspection Man. His home inspections will help you avoid making
your home purchase your most costly mistake.
Services & Areas of Expertise
Home Inspection
Pre-Purchase Inspections
New Construction Monitoring
One-Year Warranty Inspections
Education & Credentials
Professional Associations: ASHI, Environmental Standards Organization

Credentials/Certifications: Licensed by the State of Illinois, office of Banks and
Real Estate #450.000174, ASHI #211496, IESO certified Residential Mold Inspector
#11420