Allstate Home Inspections,llc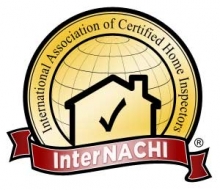 Allstate Home Inspections,llc
chuck mills
837 Dean Patrick rd.
Locust Grove, GA 30248

Phone: 404-731-8591
Email: Click Here

Description of Services
Home

Whether you're buying or selling a home, you'll want to hire an InterNACHI-Certified Professional Inspector. As a member of the International Association of Certified Home Inspectors, I represent the best-trained and most highly qualified inspectors in the business.

InterNACHI is the world's elite home inspector association because its membership requirements are the toughest in the industry.

Here's what you get when you hire me:
•I follow the inspection industry's most comprehensive Standards of Practice;
•I abide by a strict Code of Ethics, which puts my duty to my clients first;
•I'm required to continually update my skills, training and education by taking the industry's most rigorous Continuing Education, created especially for home inspectors by top experts, and accredited by nearly 1,000 state and regulatory agencies across North America;
•I provide a $10,000 Honor Guarantee™;
•I use the latest in inspection tools, technology and reporting software; and
•I offer specialized and ancillary services, in addition to standard, full home inspections, so that I can meet your specific inspection needs – just ask!

Your home is probably the greatest purchase you will ever make. As an InterNACHI- Certified Professional Inspector, I urge you to protect your investment and protect your family by hiring me. I'm proud to bring my expertise to each inspection I perform, and I will do my best job for you.

Contact me now to schedule your inspection!

Georgia Areas Served by Allstate Home Inspections,llc
Services & Areas of Expertise
A Typical Inspection


A Full Inspection Includes:

As an InterNACHI member I must adhere to InterNACHI's Standards of Practice. This means I will attempt to inspect all of the following (when accessible):
◦Roof, vents, flashings, and trim,
◦Gutters and downspouts,
◦Skylight, chimney and other roof penetrations,
◦Decks, stoops, porches, walkways, and railings,
◦Eaves, soffit and fascia,
◦Grading and drainage,
◦Basement, foundation and crawlspace,
◦Water penetration and foundation movement,
◦Heating systems,
◦Cooling systems,
◦Main water shut off valves,
◦Water heating system,
◦Interior plumbing fixtures and faucets,
◦Drainage sump pumps with accessible floats,
◦Electrical service line and meter box,
◦Main disconnect and service amperage,
◦Electrical panels, breakers and fuses,
◦Grounding and bonding,
◦GFCIs and AFCIs,
◦Fireplace damper door and hearth,
◦Insulation and ventilation,
◦Garage doors, safety sensors, and openers,
◦And much more…

Review the InterNACHI Standards of Practice for complete details or contact me with any specific questions.

Education & Credentials
My Promise to You

Choosing the right home inspector can be difficult. Unlike most professionals, you probably will not get to meet me until after you hire me. Furthermore, different inspectors have varying qualifications, equipment, experience, reporting methods and yes, different pricing. One thing for sure is that a home inspection requires work, a lot of work. Ultimately a thorough inspection depends heavily on the individual inspector's own effort. If you honor me by permitting me to inspect your new home, I guarantee that I will give you my very best effort. This I promise you.

Inspected once, Inspected right! ®