Peace of Mind Inspections, LLC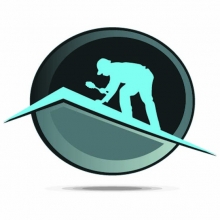 Peace of Mind Inspections, LLC
Jym Littrell
602 M St
Bedford, IN 47421

Phone: 888-204-7741
Email: Click Here
Website:
Description of Services
Not only Guaranteed!

But Warrantied as well!

"It ain't bragging if you back it up!" Kid Rock

Peace of mind inspections provides affordable quality home inspections in Southern Indiana, so you can sleep good at night.
Fixer / Upper Special___$200
Quality Home Inspections___$275
Quality Home Inspection w/ termite___$300
Value Packages___$450
Termite Inspections___$100
Mold Inspections___$300
Asbestos Testing w/ a HI___$50


Owned & operated by an advocate for decent housing within Indiana who will provide an unbiased, experienced, & knowledgeable report to you, & then warranty it for you for free.

Every quality home inspection is backed with a free home warranty for my clients.

Indiana Areas Served by Peace of Mind Inspections, LLC
Services & Areas of Expertise
Southern Indiana
Fixer / Upper Special___$200
Quality Home Inspections___$275
Quality Home Inspection w/ termite___$300
Value Packages___$450
Termite Inspections___$100
Mold Inspections___$300
Asbestos Testing w/ a HI___$50

Education & Credentials
Union Carpenter
Indiana Home Inspection License
Member, National Society of Home Inspectors
Member, Bedford Board of Realtors
Member, Bedford Chamber Commerce
Certified Home Inspector, Professional Home Inspection Institute