Pillar To Post - Professional Home Inspections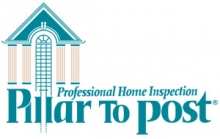 Pillar To Post - Professional Home Inspections
Michael Almeida
600 Ridge Rd.
Rutherford, NJ 07031

Phone: 201-998-9823
Email: Click Here

Description of Services
Visit us at
pillartopost-sbergencounty. com


Welcome to Pillar To Post. As part of your community, we are pleased to provide our local customers real estate professionals, home buyers and home sellers with a home inspection service that brings to the buying or selling of a home unmatched quality, precision, integrity, and professionalism.

All of our inspectors are licensed NJ Home Inspectors. They bring experience and training that only the biggest companies in the industry can provide.

We call what we do The Moment of Truth. It is the moment when the emotion of buying and selling a home meets the reality of the issues of that home. Our work is to communicate effectively, knowledgably, efficiently, and openly about the condition of a home. We understand that our customers trust us to inform and educate them about what we see and what we find, and this is a trust we hold in the highest regard.

Home buyers
For the home buyer, our work is a detailed explanation of the condition of the potential new home to which an emotion tie is already being formed.

Real estate professionals
For real estate professionals, our work is a commitment to the understanding that their reputation is our responsibility and that a relationship with us reinforces the confidence their clients have in them.

Home sellers
For the home seller our work is to honor the home they have lived in, and to report on its condition as they move on to their own new home.

For all of our customers, Pillar To Post considers the home a place of the heart, as it houses the people that are loved and the memories of lifetimes. This is why we call Pillar To Post The Home of Home Inspection.

To schedule an inspection at your convenience, call us at (201) 998-9823 or click here for a Professional Home Inspection in Southern Bergen County, Hudson County, or Essex County by a licensed NJ Home Inspector..

Home Inspection Services
A professional home evaluation of more than 1,600 items inside and outside the home is the core of the Pillar To Post home inspection. Our New Jersey Licensed Home Inspectors conduct a visual inspection of accessible systems and components of the home including:

Structure and foundation
Electrical systems
Plumbing systems
Roofs and Attics
Basements and Crawl Spaces
Gutters and Drainage
Walls, Floors and Ceilings
Porches and Decks
Property and Site

----------------------------
We also inspect and operate:

Furnaces in heating season
Air Conditioning in cooling season
Plumbing Fixtures in Kitchens and Baths
Water Heaters
A representative sampling of Lights and Receptacles
A representative sampling of Windows and Doors
Built-in Appliances
All Pillar To Post home inspector are members of regional, state, national associations across the United States. All inspections are conducted within the New Jersey Standards for Home Inspection (13:40-15.16_and are performed by licensed NJ Home Inspectors.


Services & Areas of Expertise
ZIP
CITY AND STATE
COUNTY
AREA

07302
Jersey City, NJ
Hudson County
201

07304
Jersey City, NJ
Hudson County
201

07399
Jersey City, NJ
Hudson County
201

07096
Secaucus, NJ
Hudson County
201

07002
Bayonne, NJ
Hudson County
201

07032
Kearny, NJ
Hudson County
201

07309
Jersey City, NJ
Hudson County
201

07395
Jersey City, NJ
Hudson County
201

07086
Weehawken, NJ
Hudson County
201

07047
North Bergen County, NJ
Hudson County
201

07087
Union City, NJ
Hudson County
201

07094
Secaucus, NJ
Hudson County
201

07093
West New York, NJ
Hudson County
201

07310
Jersey City, NJ
Hudson County
201

07307
Jersey City, NJ
Hudson County
201

07311
Jersey City, NJ
Hudson County
201

07099
Kearny, NJ
Hudson County
201

07303
Jersey City, NJ
Hudson County
201

07308
Jersey City, NJ
Hudson County
201

07306
Jersey City, NJ
Hudson County
201

07029
Harrison, NJ
Hudson County
973

07305
Jersey City, NJ
Hudson County
201

07030
Hoboken, NJ
Hudson County
201

07097
Jersey City, NJ
Hudson County
201

ZIP
CITY AND STATE
COUNTY
AREA

07109
Belleville, NJ
Essex County
973

07009
Cedar Grove, NJ
Essex County
973

07108
Newark, NJ
Essex County
973

07018
East Orange, NJ
Essex County
973

07017
East Orange, NJ
Essex County
973

07107
Newark, NJ
Essex County
973

07194
Newark, NJ
Essex County
973

07195
Newark, NJ
Essex County
973

07198
Newark, NJ
Essex County
973

07105
Newark, NJ
Essex County
973

07003
Bloomfield, NJ
Essex County
973

07193
Newark, NJ
Essex County
973

07104
Newark, NJ
Essex County
973

07068
Roseland, NJ
Essex County
973

07111
Irvington, NJ
Essex County
973

07110
Nutley, NJ
Essex County
973

07019
East Orange, NJ
Essex County
973

07199
Newark, NJ
Essex County
973

07079
South Orange, NJ
Essex County
973

07078
Short Hills, NJ
Essex County
973

07103
Newark, NJ
Essex County
973

07112
Newark, NJ
Essex County
973

07188
Newark, NJ
Essex County
973

07101
Newark, NJ
Essex County
973

07184
Newark, NJ
Essex County
973

07175
Newark, NJ
Essex County
973

07114
Newark, NJ
Essex County
973

07182
Newark, NJ
Essex County
973

07192
Newark, NJ
Essex County
973

07102
Newark, NJ
Essex County
973

07004
Fairfield, NJ
Essex County
973

07006
Caldwell, NJ
Essex County
973

07189
Newark, NJ
Essex County
973

07191
Newark, NJ
Essex County
973

07007
Caldwell, NJ
Essex County
973

07052
West Orange, NJ
Essex County
973

07040
Maplewood, NJ
Essex County
973

07041
Millburn, NJ
Essex County
973

07039
Livingston, NJ
Essex County
973

07106
Newark, NJ
Essex County
973

07043
Montclair, NJ
Essex County
973

07044
Verona, NJ
Essex County
973

07042
Montclair, NJ
Essex County
973

07050
Orange, NJ
Essex County
973

07051
Orange, NJ
Essex County
973

07021
Essex County Fells, NJ
Essex County
973

07028
Glen Ridge, NJ
Essex County
973

ZIP
CITY AND STATE
COUNTY
AREA

07621
Bergenfield, NJ
Bergen County
201

07604
Hasbrouck Heights, NJ
Bergen County
201

07603
Bogota, NJ
Bergen County
201

07602
Hackensack, NJ
Bergen County
201

07605
Leonia, NJ
Bergen County
201

07608
Teterboro, NJ
Bergen County
201

07606
South Hackensack, NJ
Bergen County
201

07631
Englewood, NJ
Bergen County
201

07632
Englewood Cliffs, NJ
Bergen County
201

07644
Lodi, NJ
Bergen County
973

07643
Little Ferry, NJ
Bergen County
201

07601
Hackensack, NJ
Bergen County
201

07072
Carlstadt, NJ
Bergen County
201

07071
Lyndhurst, NJ
Bergen County
201

07070
Rutherford, NJ
Bergen County
201

07073
East Rutherford, NJ
Bergen County
201

07075
Wood Ridge, NJ
Bergen County
201

07074
Moonachie, NJ
Bergen County
201

07022
Fairview, NJ
Bergen County
201

07026
Garfield, NJ
Bergen County
973

07024
Fort Lee, NJ
Bergen County
201

07057
Wallington, NJ
Bergen County
973

07010
Cliffside Park, NJ
Bergen County
201

07031
North Arlington, NJ
Bergen County
201

07670
Tenafly, NJ
Bergen County
201

07666
Teaneck, NJ
Bergen County
201

07699
Teterboro, NJ
Bergen County
201

07660
Ridgefield Park, NJ
Bergen County
201

07657
Ridgefield, NJ
Bergen County
201