Bartlett's Home Inspection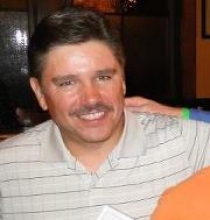 Bartlett's Home Inspection
Ron Bartlett
1635 Sheffer Rd
Aurora, IL 60505

Phone: 630-346-7990
Email: Click Here

Description of Services
A full service company we have been serving the needs of home owners in the Chicago/Aurora area for more then 25 years. Helping numerous clients with there construction needs. Inspection needs since 2002, we have vast knowledge of home and commercial construction and the problems associated with them, If you are buying a home that is more then 100 years old this a specialty of ours as I have owned a 100 + year home for more then 20 years so I have first hand experiance of the issues that come with owning a home like this.
So you can rest asured the Bartlett's Home Inspection has the kind of experiance your looking for when you are making the largest purchase of your life.
Illinois Areas Served by Bartlett's Home Inspection
Services & Areas of Expertise
We cover all of the chicago area but are based out of Aurora. We specialize in home construction, older homes older then 100 years and Environmental Issues, Mold Asbestos, Lead, Radon
Education & Credentials
• Worked as a carpenter/ flooring installer for over 25 years.
• Received 4 year journeyman certificate.
• Worked on several large projects including Northwest Memorial Hospital, James Jordan Boys & Girls Club.
• Worked on numerous housing projects in the Chicagoland area.
• Home inspection license/certification.
• Inspected hundreds of homes in the Chicago area.
• Mold sampling/survey certification.
• Performed hundreds of mold surveys & air samples.
• 40hr BPI Building Analyst Professional.
• 40hr EDI 3rd Party EIFS Course
Asbestos Building Inspector Certification & License
• 16hr certification in building science fundamentals.
• 12hr certification in appliance inspection & safety Overview.
• 20hr certification in refrigerant transition & recovery.
• 10hr OSHA certification in industrial safety.