The Inspector Home Inspections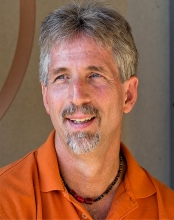 The Inspector Home Inspections
Toby Karlquist
4701 S Dante
Mesa, AZ 85212

Phone: 480-427-4715
Email: Click Here
Website:
Description of Services
I am not your average Home Inspector. You need a clear and accurate assessment of the home you are about to purchase. Unlike my competition my average Home Inspection takes 4 to 6 hours to complete. I book one inspection per day so I am not rushing to finish your inspection so I can get to my next appointment. You and your home have my full attention for as long as it takes to inspect all aspects of the house. I then take the time necessary to do a full walk through of the inside and outside of the house with you showing you what I found and pointing out important features of the home. I answer the questions you may have about this home at that time. I then spend several more hours completing an easy to read but very detailed Home Inspection Report that explains all of my findings during the inspection. I include a summary at the beginning of the report detailing the most important issues. I also include plenty of color photos highlighting issues along with a section showing important information such as the electrical and water shutoff locations. I then email the report to you in .pdf format so you will have all of the details and information available when you need it. I inspect each home as if I were moving my own family in to it. In short - I care about what I do and want you to be comfortable with your upcoming home purchase!
I look forward to the opportunity to work with you! Give me a call today at 480-427-4715 to schedule your Home Inspection or to get answers to your Home Inspection questions.

Proudly Inspecting: Mesa, Queen Creek, Gold Canyon, Apache Junction, Maricopa, Glendale, Chandler, Phoenix, Scottsdale and Tempe Arizona.
Arizona Areas Served by The Inspector Home Inspections
Services & Areas of Expertise
Home Inspections
Termite Inspections
Swimming Pool Inspections
Specializing In: Single Family Homes, Town Houses, Condominiums, Luxury Homes and Patio Homes.
Education & Credentials
State of Arizona BTR Certified - License #52249
Member National Association of Certified Home Inspectors