Beacon Home Inspection Services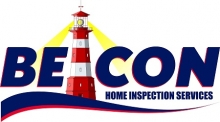 Beacon Home Inspection Services
William Scott
5704 Dewberry Way
West Palm Bch, FL 33415

Phone: 561-889-3595
Email: Click Here
Website:
Description of Services

You've saved your money, found the best Realtor in town, you've spent countless hours looking for the right home. Now that you've found it let Beacon Home Inspection Services make sure you're buying the home of your dreams and not someone else's nightmare. When it comes to the overall safety and health of your family, home and investment there are no substitutes for your home inspectors experience, training and due diligence. There are so many hazards in the modern American home today whether it be from an environmental, structural, or a mechanical issue choosing the right home inspector is just as important as choosing the right home. You want someone who is experienced in all aspects of the home inspection process. You want a home inspector who has a working knowledge of what it takes to maintain a home so he/she can pass that knowledge on to you. Above all else, you want a home inspector that has your families safety in mind. At Beacon Home Inspection Services your families safety is our top priority.


You'll also want to make sure that your home inspection service provider is licensed and insured. Ask your home inspector what type of report he/she will provide. After all the home inspection report is what it's all about. If you can't understand it, it's not worth the paper it's printed on. At Beacon Home Inspection Services we provide only the best reports. Our home inspection reports are computer generated. They are a narrative type report with edited photos depicting areas of concern as opposed to a check list that is very vague and lacking in detail. It's very important to choose a home inspector that is affiliated and certified through one of the national home inspection associations such as InterNACHI or ASHI. I am a proud member of InterNACHI and I'll be the first to admit that even with all of my experience and knowledge without the continuous education and certifications from InterNACHI, my home inspection business wouldn't be half of what it is today.

Anytime that someone purchases a property, we understand that it is a HUGE investment not only financially, but physically and emotionally as well. We at Beacon Home Inspection Services consider it our duty to take away the worry and concern about the condition of your new home purchase leaving you to concentrate on the many other important things that you need to do during this major life changing event. We take pride in providing this service for our clients. We rely on word of mouth for most of our business so we truly have a vested interest in your satisfaction. Though the majority of our business is from client referrals and from real estate agent recommendations we work directly for "YOU" the client. Our job is to insure that our clients understand in detail, every item that may be reported. Our job does not end after the report is completed. Should you have any questions, even months down the road, you are more than welcome to give us a call and we would be happy to answer any questions you may have.



Rest assured we at Beacon Home Inspection Services are here to assist you in making a confident, informed decision about your investment. Whether you're buying a new property and want to be sure of what you're getting... or selling a property and want to eliminate possible problems that could delay or cost you the sale. Or just want a professional to inspect and advise you on the condition, maintenance, energy efficiency and safety of your current home, we are here to help.


Sincerely,



William Scott

Beacon Home Inspection Services
561-889-3595


Florida Areas Served by Beacon Home Inspection Services
Services & Areas of Expertise
Owner
Beacon Home Inspection Services LLC
May 2004 – Present (7 years 9 months) West Palm Beach, Florida Area

Established in 2004 Beacon Home Inspection Services has been proudly serving Martin, St. Lucie, and Palm Beach Counties home inspection needs with unparalleled quality and customer service. Backed by over 25 years in the construction, multi-family housing, and customer service industry our commitment to our clients doesn't end when the report has been delivered and the payment has cleared we'll still be here for you throughout your closing process to answer any questions or concerns you may have. We are proud members of The International Association of Certified Home Inspectors also known as InterNACHI. We are also certified members of The IAC2 for assessing mold and radon We're licensed by the State of Florida for Home Inspections and Mold Assessing and insured.

The services we provide are:
Home Inspections
Mold Inspections
4 Point Inspections
Windstorm Mitigation Inspections
Termite Inspections*
Landlord /Tenant Inspections
Pre-warranty Expiration Inspections
Ongoing New Construction Inspections

*Termite Inspections are provided by Beach Environmental Services coordinated to occur at the same time as your Home Inspection.

The home inspection reports that we provide are easy to understand, computer generated reports complete with pictures that denote areas of concern. We also use the most up to date technologies to identify and report our findings to you. Our reports are provided via email along with windstorm mitigation photos that are accessible on the world wide web. This makes it possible for you or your insurance broker to shop for home owners insurance from the comfort of your home or office with just a few clicks of your mouse.

''Reputation is what others think about you...Honor is what you know to be true about yourself...Integrity is who you are when nobody is watching ''

Appliance Service Technician
General Electric Consumer Industrial
February 2005 – May 2011 (6 years 4 months)

General appliance repair. My area of service was from Tequesta to South Palm Beach and West to Military. My main area was Downtown West Palm Beach and the Island of Palm Beach. Aside from the education on repairing appliances these years gave me a valuable insite on servicing consumers and clients in their homes and the importance of customer service.

Regional Maintenance Supervisor
American Land Ventures
Real Estate industry
January 2002 – February 2005 (3 years 2 months) Doral, FL.though West Palm Beach

Returning to American Land ventures I reorganized the staff and maintenance department at The Cove at Hypoluxo (243 units). I then moved on to overseeing the construction and maintenance operations of The Strand in Downtown West Palm Beach (252 units) until it was completed and sold in February of 2005. My responsibilities also included the organization restructuring and overseeing maintenance for New River Village phase 1 in Ft. Lauderdale, Cypress Cove in North Lauderdale and Cove at the Landings in Doral, FL.
Ask for recommendations
Maintenance Supervisor Edit
The Related Group
Privately Held; 201-500 employees; Real Estate industry
June 2002 – January 2003 (8 months)

Completion of the construction on The Residences at City Place (456 units). Overseeing and reorganizing the maintenance staff and department until the construction and lease up were completed.

Maintenance Supervisor
American Land Ventures
Real Estate industry
January 2000 – March 2002 (2 years 3 months)

Reorganizing and overseeing the maintenance department on two properties. Cove at the Landings in Doral Florida (440 units) and Cypress Cove (162 units) in North Lauderdale Florida. I also Assisted in the Due diligence process on a property purchased by American Land Ventures in Temple Terrace Florida.
Ask for recommendations
Maintenance Supervisor Edit
Ballast Point Ventures
Partnership; 11-50 employees; Venture Capital & Private Equity industry
September 1998 – January 2000 (1 year 5 months)

Overseeing the construction, maintenance, and lease up of 320 units at The Residences of the Reserve at Riverbridge. Quality control and acceptance of mutli-family housing buildings and units from the contracted construction company. I also assisted in the due diligence process on a property purchased by Ballast Point Ventures in Sarasota, Florida.
Ask for recommendations
Maintenance Supervisor Edit
Summit Properties
Public Company; 501-1000 employees; Real Estate industry
January 1992 – August 1998 (6 years 8 months)

Daily maintenance operations of a 252 unit garden style multi-family housing property. Overseeing the maintenance operations of multiple properties for our parent company in Tampa and the South Florida area. I also managed the capital improvement budgets for those properties as well.
Education & Credentials
InterNACHI Certified
Cert. # NACHI10101408

IAC2 Certified Mold and Radon
Cert. # IAC2-02-0901

State Licensed Home Inspector
License # HI3928

State Licensed Mold Assessor
License # MRSA1586

Tampa Bay Technical Institute
Certifications, HVAC I and II, Stationary Engineering I, Electrical I and II, Plumbing I and II, Structural Eng. I
1987 – 1991

CAMT certified in 1994, Universally certified in HVAC Freon recovery by Farris State University in 1994.
You can add activities and societies you participated in at this school.

Tampa Bay Technical High School
High School, HVAC, Plumbing, Electrical
1982 – 1984