Buyer's Protection Group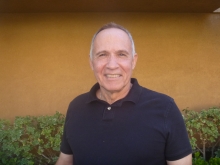 Buyer's Protection Group
Rod Dilger
23592 Windsong #33H
Aliso Viejo, CA 92656

Phone: 949-584-8610
Email: Click Here

Description of Services
Buying a home can be an exciting and exhilarating experience. It is also a critical time when good judgement is necessary in assessing the quality of one's purchase. A major question that should be asked (and effectively answered) during a physical evaluation of your home is: Are there any issues or defects that could adversely affect the habitability and enjoyment of your home,and of course, the value of your purchase. A good home inspection is one of the keys to make that happen. We take the guess work out of purchasing a home.
California Areas Served by Buyer's Protection Group
Services & Areas of Expertise
Residential Home Inspections.
Education & Credentials
Rod has a background in home construction. As a general building contractor, he owned and operated a construction company that specialized in building single family homes. He was actively involved in all aspects of the trade from blueprint generation to foundation layout, up to the finishing touches of the roof.
Rod is firm believer in continuing education and broadening his inspection skills. He is a member of the International Code Council and is currently as a CA Residential Building, Plumbing, and Electrical Inspector. He is also a member of the California Real Estate Inspection Association (CREIA) and adopts their standards of practice in gathering relevant inspection information and report writing.