AWP Home Inspections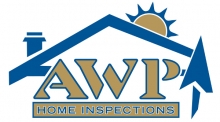 AWP Home Inspections
David Warren
Main Street
Crawfordsville, IN 47933

Phone: (765) 421-2828
Email: Click Here

Description of Services
Your Top Choice for Home Inspections in Montgomery County and Central Indiana!
Don't get stuck with a "problem home". The last thing you want to do is to move to a new home with potential for problems. This is why it is important to choose an inspector like AWP HOME INSPECTIONS, LLC.

How We Can Help You-
Our inspections enable you with valuable information on one of your
largest investments by helping you:
-Identify problems which could arise
-Evaluate the home's condition
-Document possible repairs and upgrades which are needed
Have confidence about your investment and any negotiations.

Indiana Areas Served by AWP Home Inspections
Services & Areas of Expertise
Your "Top Choice" for honest and reliable inspections.

Professional. Reliable. Everytime!
Education & Credentials
-Master of Science, Coordinator, Project Management
-Bachelor of Science, College of Applied Sciences
-State of Indiana Licensed Home inspector
-National Society of Home Inspectors
-Licensed, Industrial Technology
-Licensed, Career and Technical/Vocational Training