Clearview Inspections Inc.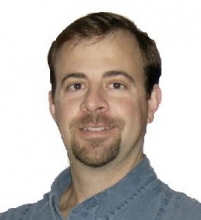 Clearview Inspections Inc.
Mark Dewberry
P.O. Box 1301
Greers Ferry, AR 72067

Phone: 501-206-1839
Email: Click Here

Description of Services
Professional Inspection Company in North Central Arkansas. Services for Residential, Commercial, Insurance & Lending Institutions.
Hi, my name is Mark Dewberry and whether you're buying or selling a home, or just want to know the current condition of your home, having a professional home inspection from my company will give you peace of mind and assist you in a fair and smooth real estate transaction.
I offer inspections in Greers Ferry, Higden, Edgemont, Fairfield Bay, Drasco, Heber Springs, Tumbling Shoals,
Quitman, Shirley, Clinton, Batesville, Greenbrier, Searcy, Conway, Mountain View and surrounding areas.

Arkansas State License # 1440
All inspections meet or exceed the American Society Of Home Inspectors (ASHI) Standards of Practice
Member of the Arkansas Association of Real Estate Inspectors (AAREI)
Member of the International Association of Certified Home Inspectors (InterNACHI)
Trained or Certified by the Arkansas Home Inspection Registration Board (AHIB), American Home Inspectors
Training Institute (AHIT), Infraspection Institute, ABC Home Inspection Institute & International Association of
Certified Home Inspectors (InterNACHI)
Complete a minimum of 24 hours of Continuing Education each year
Professional, quality inspections performed to the highest standards in the industry
Comprehensive Home Inspections
Thermal Imaging Inspections
Listing Inspections
Pre-Purchase Inspections
Home Preservation Inspections
Dedicated to educating home buyers and sellers about home preservation
Locally owned and operated
Inspections performed throughout the area
Flexible scheduling
Weekend and evening appointments available
Computer generated reports with digital photos
Services & Areas of Expertise
Comprehensive Home Inspections; Infrared/Thermal Imaging Scans; Building Inspections and/or Item Specific Orders
Education & Credentials
27 years of Construction experience; 13 years of inspection experience (5 years in Arkansas); Certified, Licensed & Insured.