Prairie State Inspections Inc.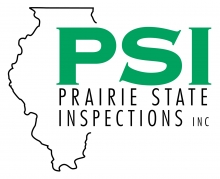 Prairie State Inspections Inc.
Dan Malin
PO Box 8394
Bartlett, IL 60103

Phone: 630-291-5516
Email: Click Here

Description of Services
FHA 203K Consultant, Full Service Residential and Commercial Real Estate Inspection Company. Licensed and insured. Available eveneings and weekends very professional, extremely thorough. Over 27 years expience in constuction, constuction superintendent since 1993. Volume discounts for investors. All of our inspections are performed in accordance with the Illinois Standards of Practice,68IL. Admin. Code1410, Sec1410.200.
All clients receive free phone consultations as long as they are living in the inspected residence.
Illinois Areas Served by Prairie State Inspections Inc.
Services & Areas of Expertise
Greater Chigagoland area, North, Northwest and western Suburbs,
Resiidential and Commercial Real Estate Inspections, FHA / HUD 203K Consulting
Education & Credentials
Associate in Applied Science Degree In Building Construction Technology,
FHA Certified 203K Consultant #A0901, FHA Fee Inspector # F179, IL Licensed Home Inspector #450.002580