Radon Testers, Inc.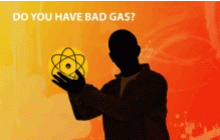 Radon Testers, Inc.
Radon Ron Radon Ron / www.radonron.com
211 W. Jefferson
Addison, IL 60187

Phone: 630-260-0700
Email: Click Here

Description of Services
Radon Testing for Residential Real Estate and Commercial Buildings, schools. We test using only continuous radon monitors. We have been in business since the mid 1980s and went off solo in 1998. One of the oldest radon testing companies in Illinois. Year in and year out, competitors come and go yet we remain on top.
Dupage county, lake county, kendall county, will county, mchenry county, cook county, city of Chicago. Commercial testing. Granite testing. Whole-house testing. Same day results. 48 hour test duration.

Illinois Areas Served by Radon Testers, Inc.
Services & Areas of Expertise
Radon testing all of Chicagoland
Education & Credentials
IEMA License RNI 98209