Signature Home Services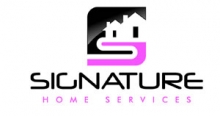 Signature Home Services
Scott Knudson
PO Box 573644
Alta, UT 84157

Phone: 801-860-7268
Email: Click Here

Description of Services
Why choose us to perform your home inspection?

20 years of actual building experience, 90-Day Warranty offered and recognized by the International Association of Certified Home Inspectors (InterNACHI)
Our Certified Professional home Inspectors (CPI) perform the most comprehensive home inspection in the business with hundreds of items reviewed to be sure you are making an informed decision.
We have the practical and professional expertise required to identify defects in your home.
We stand behind our work with the best guarantee in the business and we do not compromise.
Our detailed, computer-generated inspection reports include digital pictures to illustrate the condition of a home, all written in a narrative style that is easy to understand. Reports are delivered electronically in 24 hours.
Our certification requirements, set forth by InterNACHI, are the most rigorous in the industry. InterNACHI is the world's largest and most respected home inspector association with members worldwide.