PINNACLE PREOPRTY INSPECTION SERVICES INC.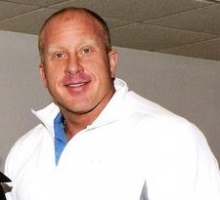 PINNACLE PREOPRTY INSPECTION SERVICES INC.
JIM KOLKE
3113 CRANSTON CT.
Wilmette, IL 60091

Phone: 847-251-1186
Email: Click Here

Description of Services
Pinnacle Property Inspection Services is the most trusted full service inspection company that provides thermal imaging or energy audits on all home inspections for one standard price. We provide testing for mold, asbestos, lead, radon and termites that can all be added to the standard inspection. I have 25 years of real construction background and can price out repairs that we find and deam an issues on your property. Inspection repaorts are delivered the same day of inspection via email. Please contact us for pricing.
Illinois Areas Served by PINNACLE PREOPRTY INSPECTION SERVICES INC.
Services & Areas of Expertise
We provide thermal imaging for any and all possible issues that may come up on all properties. Quality assurance on new builds, Standard home inspections, radon testing, mold testing, lead testing, asbestos testing. Please contact us with all questions.
Education & Credentials
Licenced plumber pl-194988 , Radon tech., Mold certified, Asbestos certified, lead certified, Licensed through the state of Illinois to perform inspections, Commercial licensed