All Coast Home Inspections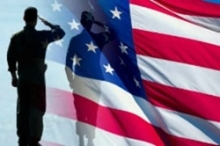 All Coast Home Inspections
Lou Wissner
9230 Lee Lane
Manvel, TX 77584

Phone: 713-494-3721
Email: Click Here
Website:
Description of Services
Your preffered Texas Gulf Coast home & building inspection professional. Honest,trustworhty and competent inspection performed in a timely manner most convient for you. I provide an easy to read computer generated report with digital pictures. Which can be email, faxed or hand delivered within 24 hours. Inspections for: Buyers, Sellers, New Homes, 11th month Warranty, Insurability
Lou Wissner Home Inspections was officially established in 2003, but I have far more years of experience behind me. With over fifteen years experience in residential and commercial construction. I have quickly become the leader in home inspection services in the Houston, Pearland, Galveston area.

If you are buying a home, new or previously owned. You are about to become that rare individual, an educated and well informed home inspection consumer, confident that you are making the right decision. It is my desire to provide you with the all the facts. To allow you make an informed decision about your upcoming purchase. I do this by only performing 1 to 2 home inspections a day. This allows me the opportunity to spend as much time as necessary to perform your home inspection. I then provide you with an easy to read computer generated report with lots of digital pictures. Which can be email, faxed or hand delivered normally within 24 hours.

Lou Wissner Home Inspections is truly about your peace of mind, with the latest in education and an honest approach to each and every inspection. When it comes to the inspection of your home, we are the intelligent choice, and take this business very seriously. Please feel free to contact me today with further questions about our services, or to work with a professional on setting a convenient appointment. Thank you for your interest and I look forward to working with you and your home.

Texas Areas Served by All Coast Home Inspections
Education & Credentials
Real Estate Construction
Real Estate Inspection
Structural Pest Control Board
Texas Real Estate Commission