B & R REAL ESTATE INSPECTIONS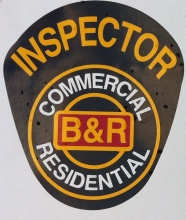 B & R REAL ESTATE INSPECTIONS
Billy Barrow
4807 Leeds Ave.
El Paso, TX 79903

Phone: 915-422-9494
Email: Click Here
Website:
Description of Services
At B&R Home Inspections in El Paso, TX, we understand that most of our customers are looking for ways to cut costs and usually involves waving the El Paso home inspection in order to invest more of their dollars in their new property. Since forsaking a home inspection in El Paso for the sake of money is not wise, we make sure the decision to be safe is an affordable one.

Majority of all clients are very surprised and grateful they hired a home inspector to investigate the condition of the property prior to the final closing. Majority of all El Paso home inspections will discover many deficiencies in the property. Usually the cost to repair just one deficiency will cover the cost of the home inspection.

When you call us to schedule your free estimate for your Home Inspection in El Paso and surrounding areas, you will be pleased with our Home and Commercial inspection rates. Our affordable home inspection rates are just some of the many things we do to offer you a first-class customer experience.
Texas Areas Served by B & R REAL ESTATE INSPECTIONS
Services & Areas of Expertise
Professional State Licensed Home and Commercial property inspections. Servicing the El Paso, Horizon, Socorro, Anthony areas. Southern New Mexico
Education & Credentials
Texas Real Estate Commission Lic# 10604