1959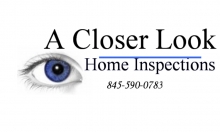 1959
Frank MUSCENTE
72 Rombout Rd, Poughkeepsie
Poughkeepsie, NY 12603

Phone: 8455900783
Email: Click Here

Description of Services
I inspect each and every home as though a member of my family was buying. My pledge to you is that we will spend as much time as necessary to make you a truly informed buyer. I want to absolutely sure that there will be no surprises. I am certified as a Master Inspector, certified in each and every category pertaining to a home. Our thermal imaging of your new home will help in locating possible hidden water intrusion, pests or inefficient insulation. We inspect for structural issues, water intrusion, mold, electrical systems, heating and cooling systems, air quality issues, plumbing, well and septic issues. You will receive a cd disc at the time of the inspection. You will get receive digital photos of any concerns to help you document our findings when negotiating and planning for your new home.
Services & Areas of Expertise
Specializing in first time home buyers, homes that have been recently rehabilitated, and antiquity homes.
Education & Credentials
Certified Master Inspector, Licensed Mold Inspector, Certified Pest Inspector, Certified Radon Testing, Certified InfraRed Camera , Indoor Air Quality