Eagle One Home Inspections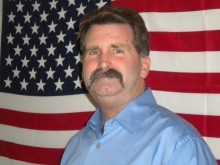 Eagle One Home Inspections
Richard Bonander
3437 Rochester Ct.
Turlock, CA 95382

Phone: 209-620-6648
Email: Click Here
Website:
Description of Services
Eagle One Home Inspections has been in Business since March 1, 2004, Incorporated in October 2009. Owner/Inspector is Richard Bonander, Hometown is Turlock, CA. Born & raised here in Turlock. Graduated from Turlock High School Class of 1972. My family is here locally along with 8 adorable grandchildren. I am your Hometown Inspector working along with several local Real Estate Agents and Companies and I Love every minute of it. My passion is to inspect a home for you and give you the best inspection and report that I possibly can, answer all of your questions and educate you on the workings and maintenance of your new home.
California Areas Served by Eagle One Home Inspections
Services & Areas of Expertise
My Service is a Residential Home Inspection. My areas of expertise is the experience I have from 7+ years and over 1187 inspections to date.
Education & Credentials
My Education and Certifications are from American Home Inspectors Training (AHIT), Professional Careers Development Institute (PCDI), Narional Association of Real Estate Professionals (NAREP) and the California Real Estate Inspection Association (CREIA) which is an ongoing monthly educational class to keep me up on all of the issues in home inspection and any changes that may occur and to keep my yearly certification as a Certified CREIA Inspector or CCI.