Vital Home Inspections LLC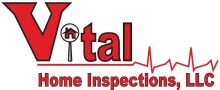 Vital Home Inspections LLC
Lee Verhagen
1425 Mcwan Dr
Burlington, WI 53105

Phone: 262-332-0395
Email: Click Here
Website:
Description of Services
Vital Home Inspections, LLC is owned and operated by Lee Verhagen. My services include pre-purchase, pre-sale, Maintenance inspections, and radon testing of Single Family Residences, Townhomes, Condos, Multi-Unit Buildings, and Manufactured Homes. My inspections are bound to a strict code of ethics; this ensures quality service while providing important protections. For example, as an inspector I will:

* Work Exclusively for the Customer
* Perform a Recallchek of all major appliances for recalls and include a specialized report FREE
* Include a 90 Day Limited Warranty FREE
* Follow ASHI Standards of Practice ( state of WI uses this Standards of Practice)
* Follow ASHI Code of Ethics ( state of WI uses this Code of Ethics)
* Provide a Free Home maintenance Manual
* Mark and Tag all Emergency Shut-offs
* Provide electronic Inspection report as well as a printed binder
* Ability to execute Service Agreement online
* Not Perform Repairs on Any Home Inspected

I was trained to inspect and be familiar with a wide variety of situations. I believe that consumers have the right to expect the highest standards of thoroughness, fairness, effectiveness and unbiased professionalism from their home inspector.
Wisconsin Areas Served by Vital Home Inspections LLC
Services & Areas of Expertise
* Residential Home Inspections
* Radon Testing
Education & Credentials
* Wisconsin State License 2290-106
* Trained and certified by American Home Inspectors Institute
* ASHI member
* Former HVAC service tech