RG&S Home Inspection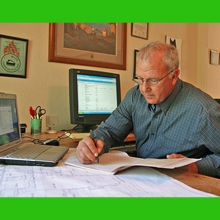 RG&S Home Inspection
Robert Goderis
2816 E. Robinson St.
Orlando, FL 32803

Phone: 407-758-3824
Email: Click Here
Website:
Description of Services
Home inspection in Orlando by Licensed & Insured Home Inspectors - FL State Certified Building Contractors for over 20 years - Orlando Home Remodeling - Orlando Home Repairs - Trusted Source for Home Inspections
in the Greater Orlando area
Hire an Orlando Home Inspector
with a Builders Experience!
Call 407-758-3824
The best State Licensed Orlando Home Inspection is done by a FL State Licensed Home Builder! That's why RG&S is the logical Orlando area choice when you want a highly experienced, licensed and fully educated professional handling your Home Inspection in Orlando.
In today's market, a home inspector's job is crucial to your buying decision.With so many homes on the market for so long, our home inspection will give you an in-depth look at the condition of all the important systems within your home that you can count on. Along with the obvious visible attributes, we know where to look for potential defects or areas of concern.
Florida Areas Served by RG&S Home Inspection
Services & Areas of Expertise
Home Inspections
Home Remodeling
Home Repairs
Custom Home Building
Home Additions
Education & Credentials
State of FL Home Inspector Lic # HI787
State of FL Certified Building Contractor - Lic # CBC044695
Fully Insured - Background Checked
Association of Construction Industry Certified Professionals