Full Home Inspections Florida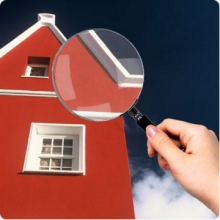 Full Home Inspections Florida
Stephan Genereux
4611 S. University Dr. #221
Aventura, FL 33328

Phone: 800-447-3147
Email: Click Here

Description of Services
Full Home Inspections Florida, part of the Alliance Home Inspections, provides home inspections to the whole Miami, FL, area, including the City, Fort Lauderdale, Palm Beach and Broward.

The founder of the company and his affiliates have brought 10 years of residential development, 15 years of commercial development and 15 years of Real Estate Sales. This strategic alliance was formed for the sole purpose of delivering a quality home inspection service that will far exceed the basic requirement in a rapidly changing environment

Our company has grown size just in the past few years. We are currently working with over 150 trusted agents who have recognized our Home Inspections to be far superior to the average competitors in Miami, Palm Beach and Broward, Florida. Such as Realtors, Real Estate Agents, Real Estate Brokers, Insurance agents, include all major Insurance companies and all major Real Estate offices.

Florida Areas Served by Full Home Inspections Florida
Services & Areas of Expertise
- Miami Home Inspections
- Broward Home Inspections
- Palm Beach Full Home Inspections
- Termite Inspections
- Wind Mitigation
- 4 Point Inspections
- Roof Certificate
Education & Credentials
Florida State Commercial General Contractor License: CGC-057531

International Association of Certified Home Inspectors: NACHI10031001

Professional Home Inspection Institute Certification: LMH46258999056

Dade County License: 655131-2
Broward County License: 329-0035744

Palm Beach County License: CGC-057531

Liability Insurance: American Safety Indemnity Co.
Policy # 156AUI 14328-00