A.D.P. Inspections,Inc. ~ Call : 301-580-6844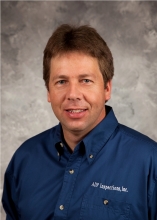 A.D.P. Inspections,Inc. ~ Call : 301-580-6844
Rodney Winstead
Frederick
Frederick, MD 21758

Phone: 301-580-5844
Email: Click Here

Description of Services
We service all areas of Maryland. Our goal is to become your one stop choice for inspection services and environmental testing.

Our Mission is to provide comprehensive inspection services, while educating our customers.

Training and continuing education are essential to providing thorough and accurate services for our customers, and ensure that we have knowledge on the latest developments in our industry. We obtain this by exceeding the state and professional organizational training and certification requirements, and invite you to compare our credentials with other inspection service providers. Please see our Training & Education page for details of our credentials.
Home Inspections provide a concise report on the condition of the home with respect to structural soundness, systems operations, and safety. We offer a FREE Limited Warranty with every Home Inspection.


Services & Areas of Expertise
HOME~RENTAL~LEAD~MOLD~RADON~WATER
Education & Credentials
Nationally recognized organizations provide comprehensive training to their members, and we take advantage of those education opportunities. There is a wealth of information for consumers also. Please utilize the links under Organizations on our web-page to access this information.