A.D.P. Inspections, Inc. 301-580-6844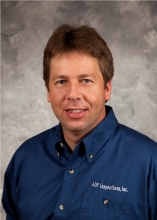 A.D.P. Inspections, Inc. 301-580-6844
Rodney Winstead
Catonsville
Catonsville, MD 21227

Phone: 301-580-6844
Email: Click Here

Description of Services
Accurate - Dependable - Professional

Continuing education and training are an important part of our organization. We want to provide our customers with the most recent information available and we do that by ensuring we are well educated in all areas of service that we offer.

We service all areas of Maryland. Our goal is to become your one stop choice for inspection services and environmental testing.

We offer a FREE limited warranty with every Home Inspection

We have over 25 years of experience in the building and construction industry, and decided that the industry lacked in providing the consumer valuable information and education. We felt customer awareness should be the focal point of any type of inspection. This approach to our business helped formulate our Mission Statement as stated above. Our inspections are designed to be comprehensive and educational, not glossed over for the benefit of a quick transaction.

Services & Areas of Expertise
HOME*RENTAL*LEAD*MOLD*RADON*WATER
Education & Credentials
All of our training is documented and certified by a respected Organization . Please see our web-page for complete listing.