Specialized Home Inspections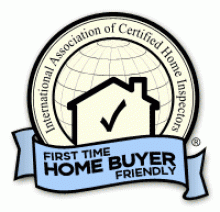 Specialized Home Inspections
Mark Reyes
PO Box 2581
Atascadero, CA 93423

Phone: 805-464-1731
Email: Click Here

Description of Services
Whether you're buying or selling a home, having a professional home inspection from a leading home inspection company will give you peace of mind and assist you in a fair and smooth transaction. Specialized Home Inspections is the premier home inspection company in your area.

We are trusted by home buyers to help them make informed buying decisions. We invite you to follow along with your inspector as they perform their inspection of your home. Our experienced home inspectors follow all nationally accepted standards of practice so that you can buy and sell with confidence.

Although a home may look great on the outside, it may have serious functional or safety issues. We take great pride in every home inspection we perform. When the inspection is over, our home inspectors will prepare a detailed inspection report regarding the property.

Call us today for your free estimate!


California Areas Served by Specialized Home Inspections
Services & Areas of Expertise
•Inspection — General Home
Thermal IR Inspections
Asbestos Consulting
•Bulk Sampling, Site Surveys and Investigations
•Asbestos Air Sampling
•Final Air Clearance Sampling

Lead and Lead-based Paint Consulting
•Bulk Sampling
•Air Sampling
•Soil Sampling
•Water Sampling
•Final Clearance Wipe Sampling
•Abatement Project Specification Design and Review

Mold/Fungi and Indoor Air Quality Consulting
•Initial Indoor Air Quality Investigations (Mold/Fungi)
•Bulk Sampling of Building Materials and Contents
•Swab Sampling of Building Materials and Contents
•Surface Tape-lift Sampling of Building Materials and Contents
•Air Sampling (Mold/Fungi)
•Air Sampling for Carbon Dioxide, Carbon Monoxide, Hydrogen Sulfide, Methane
•Final Clearance Testing

Education & Credentials
Graduated from Allied Business Schools Home Inspection Course. Certified InterNACHI Home Inspector. IAC2 Certified Mold and Radon