Barfield Home Inspections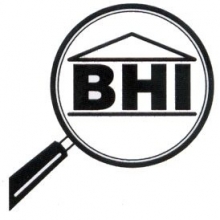 Barfield Home Inspections
James Barfield
125 Magnolia Drive
Orange, TX 77632

Phone: 409-313-2802
Email: Click Here

Description of Services
Our company has been providing residential and commercial inspections all over Southeast Texas since 1999. We are licensed to perform home inspections, WDI inspections, septic system inspections, water well sampling and inspections, and insurance inspections. One call will take care of all of your inspection needs. Our company also provides third party phase inspections on new construction for contractors and homeowners as well as 11 month home warranty inspections for existing homeowners. Contact us at 409-745-5016 Office or 409-313-2802 Mobile.
Texas Areas Served by Barfield Home Inspections
Services & Areas of Expertise
Our company has performed thousands of inspections for home buyers and sellers all over Southeast Texas in every aspect of the home. We maintain multiple licenses so we can provide all of the inspections needed with one call at the most affordable rates.
Education & Credentials
TREC Professional Real Estate Inspector #4935, TDA Structural Pest Control License #12734, NAWT Certified Septic System Inspector License #112159, Over 30 years of experience as a licensed builder.