Central Coast Home Inspections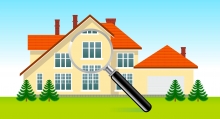 Central Coast Home Inspections
Rick Wheeler
697 Avocet
Arroyo Grande, CA 93420

Phone: 805-441-0899
Email: Click Here

Description of Services
Rick Wheeler has been a CA licensed General Contractor since 1983 (lic# 448072). During this time, he has built several hundred homes from Paso Robles to Orcutt. This experience as a local licensed general contractor allows Central Coast Home Inspections to be a valuable resource to clients while addressing property owner and inspection related questions and concerns at the time of the inspection and afterward. Being a builder, he has had the opportunity to learn the business from the ground up. From planning and the permit process to the building of homes from the foundation to the finished turn-key product, we believe this background was a great education for being a home inspector.
California Areas Served by Central Coast Home Inspections
Services & Areas of Expertise
* CA licensed General Contractor since 1983 lic# 448072
* Inspections done 7 days a week!
* Comprehensive 36 page inspection report!
Education & Credentials
California Contractors License #448072

Member of: InterNachi and The Housing Inspection Foundation

MoveIn Ready Certified