AAA Gregory Martins Professional Engineers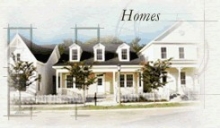 AAA Gregory Martins Professional Engineers
Gregory Martins, P.E.
84-21 101 St.,
Brooklyn, NY 11207

Phone: 718-846-4853
Email: Click Here

Description of Services
Serving: Queens, Manhattan, Brooklyn, Bronx & Long Island (Nassau County). Call (718) 846-4853 Now! & Get $25 Off!
Over 20 Years Practicing Engineering and Conducting Home, Building, Condo & Co-op Inspections. Assisted in the Design of many Buildings. A home inspection provides assistance in evaluating the condition of a home before you buy. The main focus of the inspection is on the grounds, roof, structure, foundation, electrical, plumbing and heating systems. A typical inspection takes about two hours.
Most Common Problems Found
Roof Leaks (40%), Wet Basement (51%), Fire Hazards (40%), Exterior Maintenance (93%), Termites (23%), Attic (59%), Plumbing (28%), Heating (42%) and Electrical (53%) problems.
The Inspection Report
Every client is provided with a detailed, written Engineer's Report listing all problems found and with recommended solutions.

New York Areas Served by AAA Gregory Martins Professional Engineers
Services & Areas of Expertise
Old Homes and Buildings
New Construction
Moisture Evaluations
Structural Evaluations
Education & Credentials
Licensed Engineer
Licensed as Professional Engineer in New York State. License No. 077904. We have Insurance.
Member Affiliations
The American Society of Civil Engineers (ASCE)
The National Assoc. of Home Inspectors (NAHI)
The American Society of Home Inspectors(ASHI)
The National Assoc. of Certified Home Inspectors (NACHI)
The Independent Home Inspectors of North America (IHINA)