Southern Home Consultants, Inc.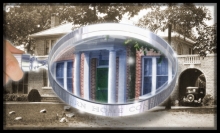 Southern Home Consultants, Inc.
Lea Amiss
3520 Weems Road
Tallahassee, FL 32317

Phone: 850-668-0917
Email: Click Here

Description of Services
We are a home inspection company owned and operated by currently state licensed contractors here in Florida. We are members of the American Society of Home Inspectors and adhere to their standards and practices. We have been in business since 1999. Contact us for your home, commercial and stucco inspections (including EIFS inspections), moisture intrusion anaysis, well as insurance needs. We also specialize in radon testing and mitigation and lead based paint testing. Please visit our website to find out more about our company.


Services & Areas of Expertise
Regular Home Inspections, EIFS Synthetic/Stucco Inspections, New Home Consultations, Moisture Intrusion Detection, Thermal Imaging, Radon Testing & Mitigation as well as Lead Based Paint Testing.


Education & Credentials
Please visit our website for credentials and license numbers