The Home Detective Inspection Service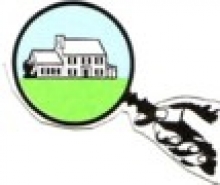 The Home Detective Inspection Service
Joseph Petrozola
1579 Valencia Road
Niskayuna, NY 12309

Phone: 518-372-6597
Email: Click Here
Website:
Description of Services
The Home Detective has been in business since 1996. It is a FULL SERVICE company serving the Capital District of upstate NY. I am a member of the Better Business Bureau,with an A+ accrediation, NYS Licensed, Lic# 16000007968,and certified.I am a member of the National Association Of Certified Home Inspectors(NACHI), and the American Soceity of Home Inspectors,(ASHI). My reports are available ONLINE, and are between 35-50 pages. Reports are also available additionally at a secured web site, which can be accessed from ANY computer with a unique password given to each client.Pictures of defects are included, and recommendations on which type of contractor to call on MAJOR issues are given. Give the Home Detective a call TODAY to set up a professional home insecetion. You will be glad you did.
Services & Areas of Expertise
The Home Detective is a full service home inspection company. Services include Structural Inspections- Roof, foundations, plumbing, heating, AC, grading, electrical,plus much, much more. Radon Testing, Pest inspections, by a LICENSED NYS Pest Inspector, Well water testing GPM/PSI, as well as Water Quality. Mold Testing available also.SEPTIC- call for proper instruction we do not do dye tests, they do not tell you what you need to know about the system. Call me I'll explain.
Education & Credentials
My education includes ICS, International Corrspondence School, The Home Inspection Institute of America, (HIIA),With the highest ranking of Senior Certified Home Inspector. I am Licensed with the New York State Department of State, as a LICENSED HOME INSPECTOR, LIC. # 16000007968. I am a member in good standing with the American Association of Radon Scientists and Technologists (AARST), and a Residential Measurement Provider with the National Enviromental Health Association National Radon Proficiency Program,(NRPP). The Home Detective is a Certified Home Inspector with the National Association of Certified Home Inspectors (NACHI), as well as the American Society of Home Inspectors (ASHI). The Home Detective takes continueing education credits (CECs) for both State requirements, as well as for NACHI, and ASHI.