Long Island Home Inspection Associates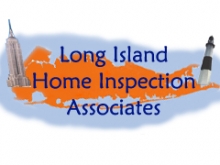 Long Island Home Inspection Associates
Thomas D'Agostino
250 N. 2nd Street
Ronkonkoma, NY 11779

Phone: 1 800 787 3987
Email: Click Here
Website:
Description of Services
Home Inspection fee starts at $395, All Inclusive. We at Long Island Home Inspection Associates have been performing Home Inspections for the past 30+ years. Thomas J. D'Agostino, P.E. and son are highly experienced performing over 12,000 Home Inspections to date. We pride ourselves in performing home inspections to the highest degree of professionalism. Our interactive inspection and detailed easy-to-read inspection report will provide you with confidence and peace of mind. We operate independently as N.Y.S. Licensed Professionals, are ASHI (American Society of Home Inspectors) members, NABIE (National Association of Building Inspection Engineers) member and carry
E&O Insurance. Please call anytime for an appointment.
Your Best Interest is our Business!
New York Areas Served by Long Island Home Inspection Associates
Services & Areas of Expertise
We are available 24/7.
Include Cesspool Certification
Include Termite Inspection
Home Inspections performed on Condos, Coops, NYC Apartments and houses. Call for Quote
Building Inspections on Commercial Property. Call for Quote
Unlimited Phone Consultation
Accept all forms of Payment

Other services available:
Engineering Consultation
Lead, Radon and Water Testing
Expert Witness/Forensic
Windstorm Inspection


Education & Credentials
College Graduates
NYS Licensed Home Inspectors
NYS Licensed Professional Engineer
ASHI and NABIE members
NYS Certified (Termite/WDI) Pest Inspectors