Hometown Inspectors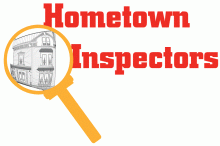 Hometown Inspectors
Joseph McKinney
213 E. College Ave.
Brownsburg, IN 46112

Phone: (317) 965-8231
Email: Click Here

Description of Services
Hometown Inspectors is a full service home inspection company located in Brownsburg, IN. We have an extensive background in construction and building materials. We offer flexible scheduling, precise and timely reports, and completely unbiased inspections of your most expensive investment. We will relay our findings in a way that will ease your mind but will get the point across as to how serious the home may be. As we all know, no house is perfect, but there is not always a "major" issue with every home.
Services & Areas of Expertise
Indianapolis and surrounding communities.
Education & Credentials
Indiana License# HI00900071
American Home Inspector Training Institute Certified ASHI - Associate Member
MIBOR - Affiliate Member